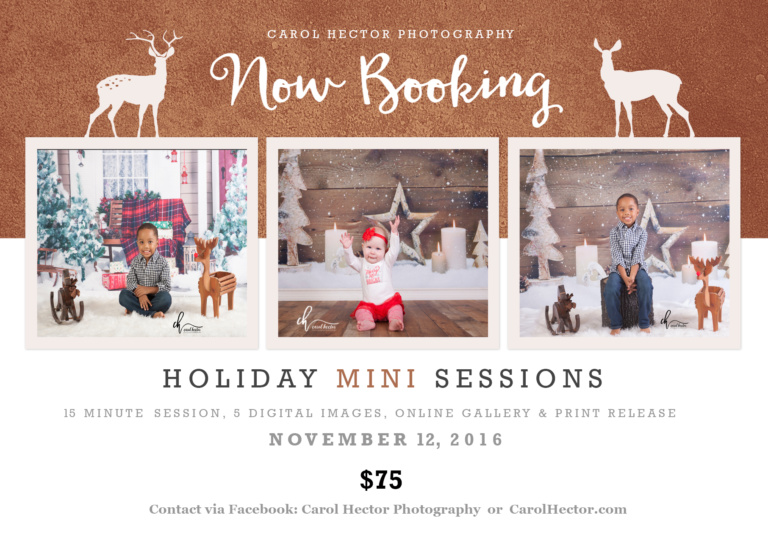 This years' Holiday Mini Sessions will take place at my studio in Southfield.  Appointments will be 15 minutes; because time is limited and these will be held on ONE day only, pretty please arrive on time.  🙂
To secure your appointment, please click on the calendar below and select your preferred time.   A small deposit* of $15 will be required at the time of booking; the remainder of the balance will be due at the time of your session.  I will accept Cash or Credit/Debit cards only (no checks please).    Please make sure to select November 12th for the Holiday Mini Sessions only.
After the session (within a day or two), you will receive a link to a gallery of all images taken at the session.  The images will be unedited.  You will have the ability to choose your 5 favorite images from the session.  Additional images/poses are available for purchase at $17/each.   I will edit the photos and return them to you via email and will also include a print release form.  Editing generally takes about 2 weeks.
*Mini session includes up to four children.  Please contact me for pricing for more than 4 children.
**Deposits are non-refundable unless cancellation notification is received more than 24 hours before scheduled appointment or cancelled by Carol personally.
As always, please let me know if you have any questions!  I'd love to chat!
xoxo – Carol